BREAKING NEWS – HOME HIRE KITS AVAILABLE NOW
If you are looking for ways to keep your little one entertained at home, why not try one of our home hire kits. Offering a fresh exciting play experience to travel the world from the comfort your lounge.
🌍 £20 for 48 hours (single hire)
🌍 £30 for 48 hours (double hire)
🌍 Loyalty Scheme – 5 hires and get the 6th hire free
🌍 Eco-friendly – Don't shop for new toys swap to hiring them.
🌍 Free contactless delivery to Chelmsford, Boreham and Hatfield Peveral. Delivery charges may apply outside these areas.
🌍 All items disinfected after use.
🌍 Birthday Celebrations – Free added pilot setup
We've stocked up on LOTS of indoor toys to make staying at home as fun as possible.
T&Cs apply.
Countries that are available –
🇮🇹 Italy – Be a little chef with pizza and pasta making role play fun.
🇰🇪 Kenya – Be an explorer, enjoy small world safari play, the animal matching game and end with a book in our cosy safari tent.
🇳🇴 Norway – Brrr it's cold, keep warm in our FROZEN igloo, have a snow ball fight and enjoy Nordic small world play.
🇫🇷 France – Role play fun with our "supermarche" complete with typical french products or our crepe and waffle cart with table top patisserie yummy!
🇲🇽 Mexico – It's time for Tacos in our special taco kitchen. Dress up in colourful traditional clothing and shake some maracas.
🇪🇬 Egypt – are you ready to explore the ancient wonders of the pharaohs? Excavate the sand dunes, build a pyramid and enjoy the Mr Men Egyptian adventure book.
🇦🇺 Australia – Throw a shrimp on the great Ozzy bbq! Explore "down under" and play with Great Barrier Reef puppets, dress up like a kangaroo, toast marshmallows around the campfire and so much more.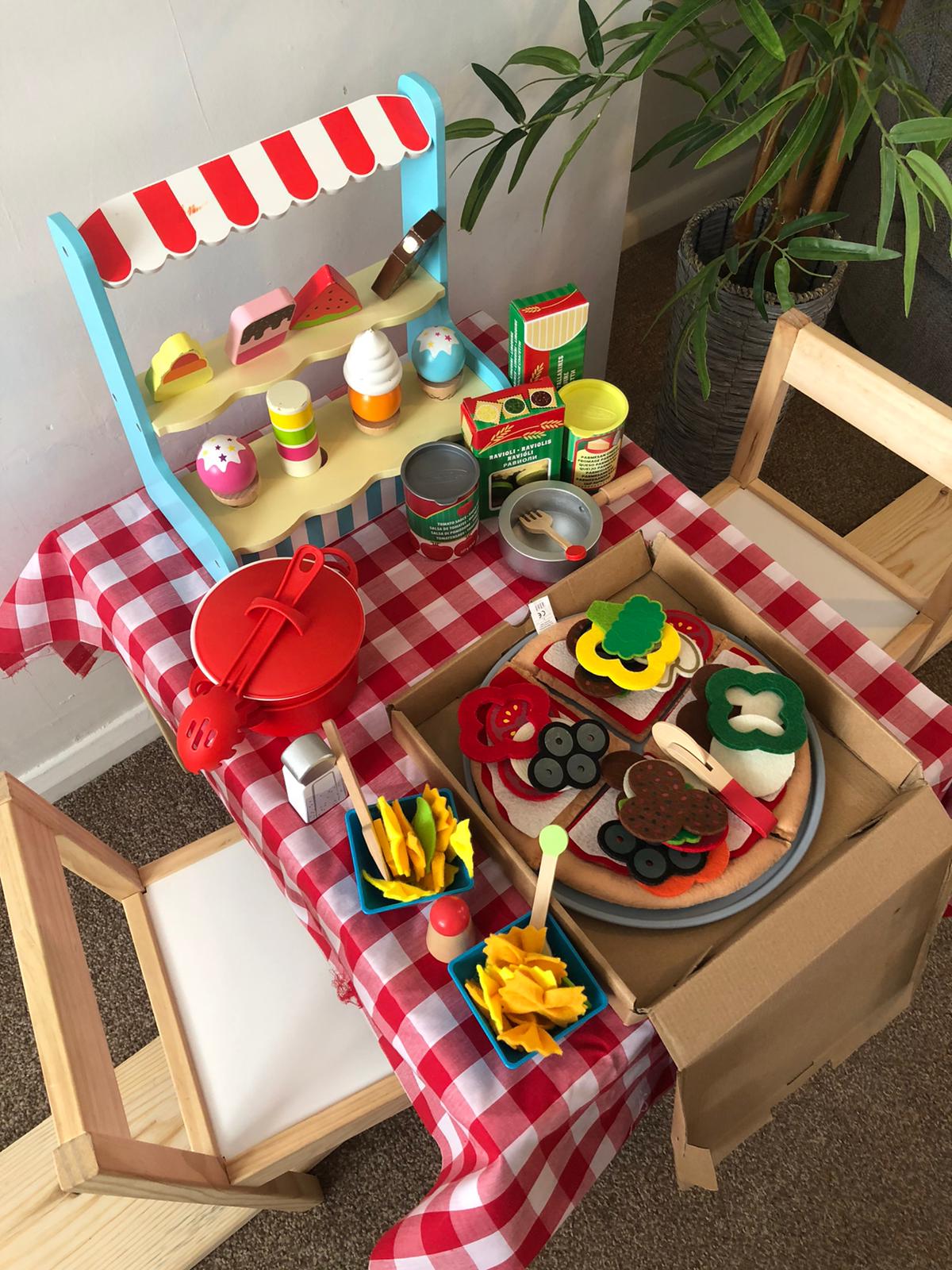 NEW COUNTRIES COMING SOON!!
Please message us on Facebook, Instagram or email us for availability….