BREAKING NEWS – HOME HIRE KITS AVAILABLE NOW
If you are looking for ways to keep your little one entertained at home, why not try one of our home hire kits. Offering a fresh exciting play experience to travel the world from the comfort your lounge.
Eco-friendly – Don't shop for new toys swap to hiring them.

Free contactless delivery to Chelmsford, Boreham and Hatfield Peveral. Delivery charges may apply outside these areas.

All items disinfected after use.

Birthday Celebrations
We've stocked up on LOTS of indoor toys to make staying at home as fun as possible.
T&Cs apply.
Countries that are available –
Italy – Be a little chef with pizza and pasta making role play fun in either our Italian Restaurant or kitchen.
Kenya – Be an explorer, enjoy small world safari play, the animal matching game and end with a book in our cosy safari tent.
Norway – Brrr it's cold, keep warm in our "igloo", meet some of the FROZEN characters, have a snow ball fight and enjoy Nordic small world play.
France – Role play fun with our "supermarche" complete with typical French products or our crepe and waffle cart with table top patisserie yummy!
Mexico – It's time for tacos in our special taco kitchen. Dress up in colourful traditional clothing, get a feel for Central America through sensory play with our feely tubs and shake some maracas.
Egypt – Are you ready to explore the ancient wonders of the pharaohs and build your own Pyramids? Excavate the sand dunes to discover the hidden treasures using our small world construction tools.
Australia – Throw a shrimp on the great Ozzy bbq! Explore "down under" and play with Great Barrier Reef puppets, dress up like a kangaroo, toast marshmallows around the campfire and so much more.
China – Walk the Great Wall of China on our balance beam, become a sushi chef in your very own Chinese restaurant (did you know sushi originated in China?) and perfect fine motor skills with our noodle bowls and chopsticks.
Airport – Airports don't need to be dull. You can check in your guests, take them to security and through to boarding with small world play. Then get ready for take off as you pilot the ride on plane to the heavens above, looking down below at the map of the world, provided as an easy to roll out rug.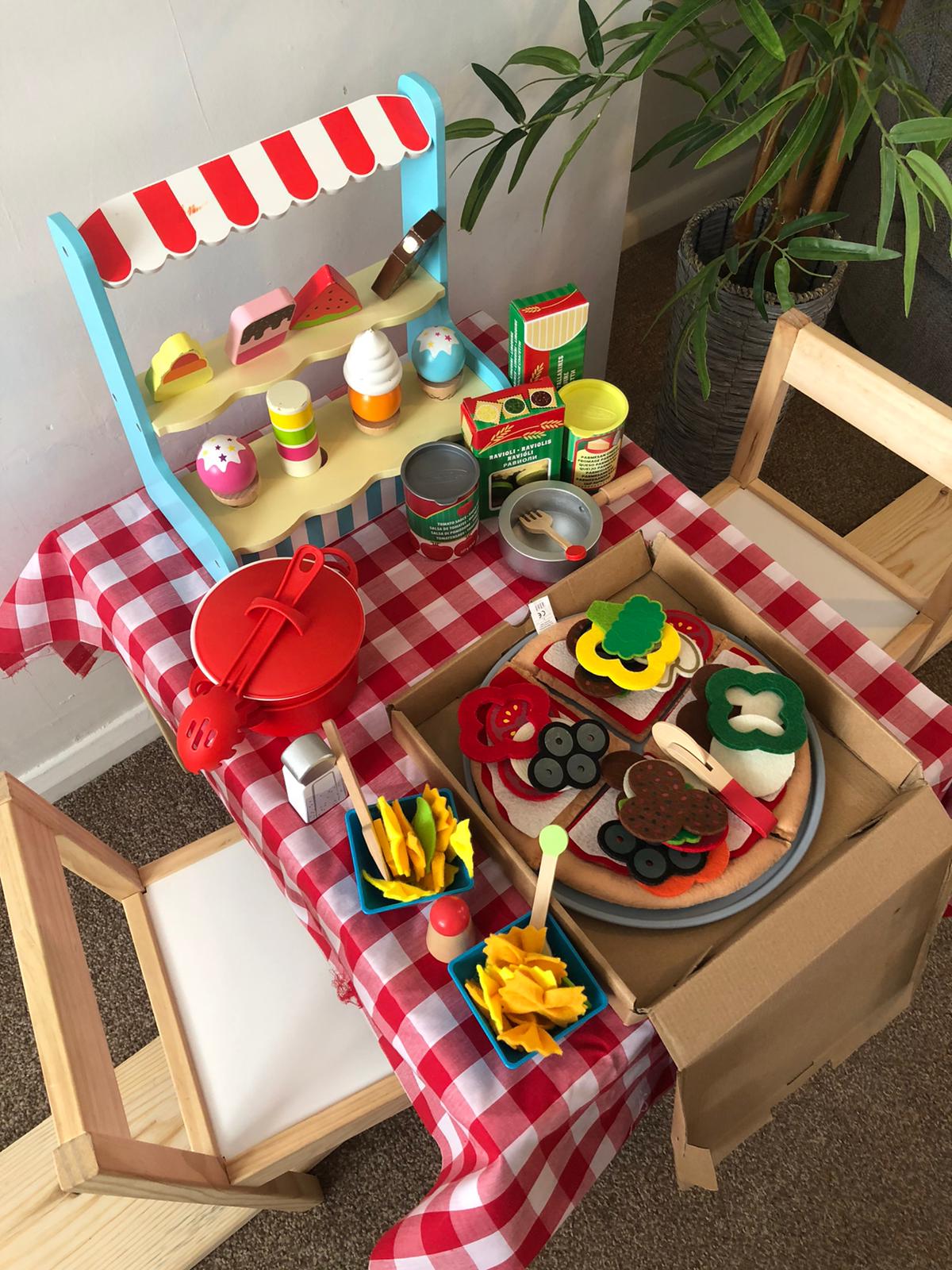 NEW COUNTRIES COMING SOON!!
Please message us on Facebook or email us for availability….